In considering a transom unit over a double door, you can order a transom unit from us and then place it over your own double door (standard), or you can order a double door unit that has a jamb for the transom already installed (pre-finished jamb) In this second case, you would order only a sash from us and place it into the jamb that comes with the door.
Standard Installation
Exterior double doors are common choices for front doors. Adding a transom above the double doors visually joins the doors together and makes the whole door unit look larger — which can be important for a front entrance where you want the door unit to dominate the foyer.
Transoms Direct does not build doors. In the example below, a customer would choose and order a double door unit from a local supplier. Our planning and measuring guide will help you order an exterior transom in a jamb that matches the width of your double door. So, for this standard installation the door unit and the transom unit would be ordered separately and then joined together and installed onsite.
STANDARD: Transom Pattern TR-1 placed above double doors
Ganged Transoms
A variation on the standard installation is placing two ganged transoms above the door instead of one long transom. This installation and planning are nearly identical, but the look can be quite striking.
GANGED: Two transoms ganged and placed above a double door
Pre-Finished Jamb
Double door units can be ordered with a pre-planned transom above, but no transom sash installed. These door units come with a pre-finished jamb above the doors. The jamb above the door is, of course, empty and our planning and measuring tools will help you measure the interior of the jamb to order the correct sash size to fill it.
The main advantage of ordering a pre-finished jamb is simplicity. Your builder can order and install the complete door unit and place a "dummy sash" (that is, a piece of plywood) into the jamb opening until all of your transoms arrive later in the project. In this way, your interior and exterior transoms can be coordinated or matched together and delivered contemporaneously with one another.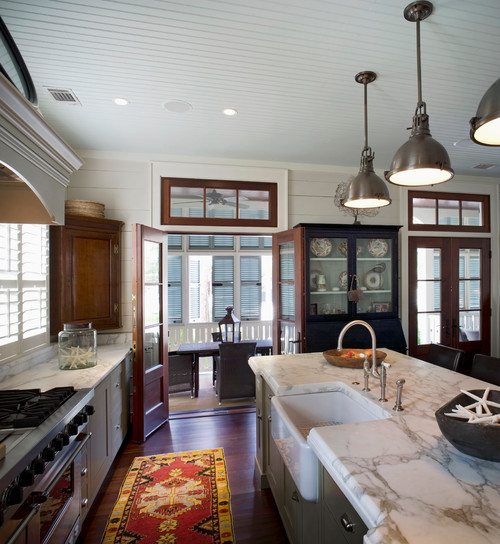 PRE-FINISHED JAMB: Unique transom above double doors