Over an Opening
Hallways and foyers are — by there nature — gateways to other parts of the home. Transoms can be placed over cased openings at transition points to add style and connect spaces together. Also, since many hallways do not have windows, transoms can share light from adjoining rooms into the hall.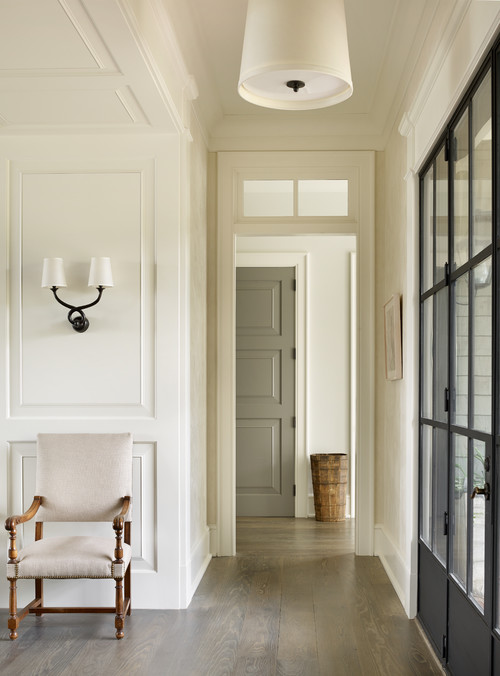 OVER OPENING: Transom window shares light into a small hallway
Over Doors
Interior hallways are often lined with doors to bedrooms, bathrooms and the like. Transform an ordinary door into a something special with a transom window.
OVER DOOR: A transom changes an ordinary door into a transition
Operating transoms were originally designed to enhance ventilation to bedrooms and other rooms off the main hall. Today they add nostalgic style to hallways.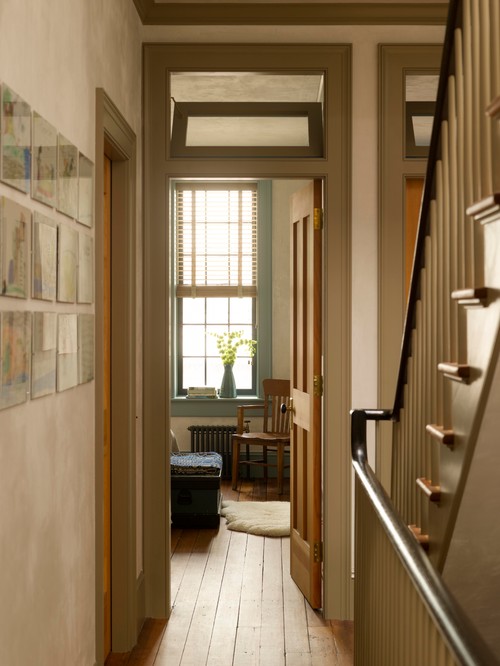 OVER DOOR: Nostalgic operating transoms finish the look of this exquisite picture
Over Doors (Exterior)
Some hallways and foyers in particular contain exterior doors. Many exterior door companies offer transom windows in combination with their door units. This can be a good choice for standard styles.
DOUBLE DOOR: Transom window available from door manufacturer or as add-on from us
Transoms Overhead in Wall
A unique use of transoms in a hall is overhead — where light can be shared with an adjoining room.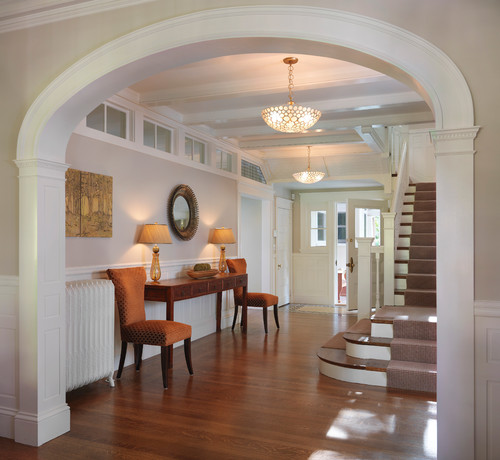 OVERHEAD IN WALL: Carefully placed, these overhead transoms are a thoughtful part of the overall wall